Our mission is to help more people with disabilities land meaningful jobs through our extensive experience and network of partners. Read more. 
Are you ready to return to work but not sure where to start? Ask MEO is here to help guide you through your journey and connect you with the resources that can help you along the way. Read more.
Are you interested in Temp-to-Hire or Temp Positions? 

Visit our sister company MEO Staffing to help with your job needs
Free Webinar:
Employment Options and Working from Home with a Disability
Date: Thursday, March 2nd, 2023 @ 3PM EST
My Employment Options hosts free webinars throughout the year on helpful topics for job seekers, our clients, and the public. Whether you need tips for resumes, do's and don'ts of interviews or to learn about the free Social Security Ticket to Work Program, our professional staff have you covered!
Our webinars are open to anyone nationwide and also Ticket to Work participants!
TOPICS TO BE COVERED:
Who Is My Employment Options? (MEO)
What Do We Do For Job Seekers on SSDI/SSI?
Why Choose Us As Your Employment Network?
Free Services That We Provide
Work At Home Job Examples
Path to Financial Independence
PRESENTER: Lisa Seeley is a Senior Employment Counselor. She specializes in helping our clients find suitable Work at Home employment.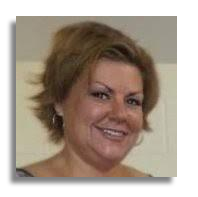 Martin Luther King Senior Community Resources Colloborative
Martin Luther King Sr. Community Resources Collaborative (Collaborative) helps families build better lives by providing comprehensive and integrated social support resources at a single location, with the goal of guiding families to self-sufficiency.
Work From Home Jobs for People with Disabilities